Here When You Need Us
Star Energy Consultants Guide You Through The Process, Step By Step.
There is a reason Star Energy is Kansas City's best Home Energy Audit Company. Star Energy Consultants are certified professionals who strive for the highest standards of excellence. Our consultants complete rigorous training in home performance evaluation to better understand the dynamics of how homes should work as a system.
The Thinking Behind A Whole-House Assessment.
We evaluate each facet of your home, how each system functions on its own, and how each piece contributes to your whole house comfort and energy efficiency. We test your home's airflow, insulation levels, heating and air conditioning equipment, and make sure everything is operating safely and efficiently. We also evaluate your home's energy consumption and efficiency to see how we can save you the most money on your gas and electric bills.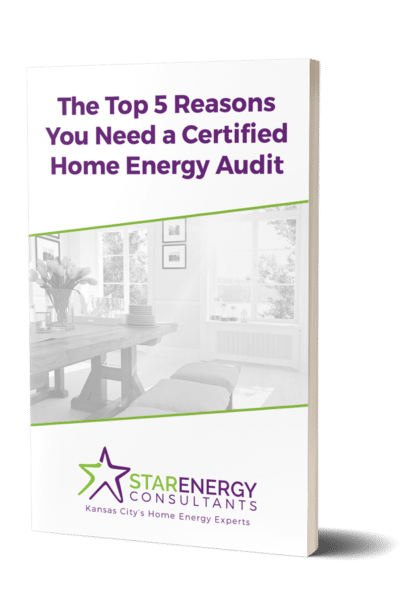 Why You Need A
Home Energy Audit
Download Our FREE Guide To Discover The Top 5 Reasons You Need A Certified Home Energy Audit!