$99 Home Energy Audit for Missouri Evergy Customers
Star Energy is Kansas City's #1 Home Energy Audit Company for a reason! Evergy customers in Missouri qualify for a Home Energy Audit for only $99!
Insulation & Draft Sealing Rebates & Tax Credits
Qualify for Insulation and Air Sealing rebates up to $1,850–plus up to $1,200 in Inflation Reduction Act Federal Tax Credits, you must be a Missouri Customer of Evergy and Spire and complete a Home Energy Audit. Missouri Evergy customers qualify for a special Home Energy Audit rate of only $99 thanks to a grant from Evergy!
Kansas Customers qualify for up to a $1,200 Inflation Reduction Act Tax Credit, plus instant rebates on Attic Insulation, and 30% off the regular energy audit price–now just $299!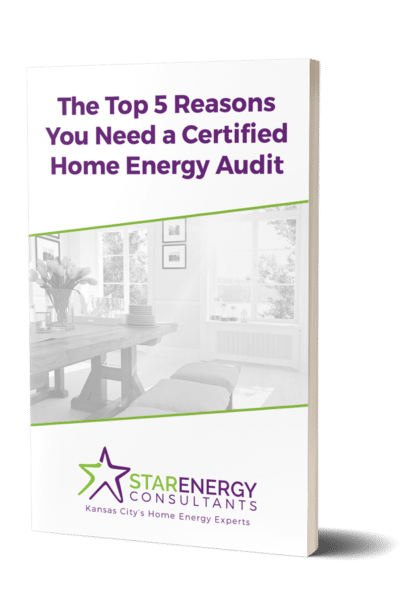 Why You Need A
Home Energy Audit
Download Our FREE Guide To Discover The Top 5 Reasons You Need A Certified Home Energy Audit!