$299 Limited Time Energy Audit
Star Energy is Kansas City's #1 Home Energy Audit Company for a reason! Get an Instant Rebate of over $200 provided by Star Energy for customers in the Kansas City Metropolitan Area Only and start saving money today.
Missouri Insulation Rebates
To qualify for these rebates, plus a $2,000 Missouri Home Energy Audit Tax Deduction, you must be a Missouri Customer of Evergy and Spire and complete a Home Energy Audit.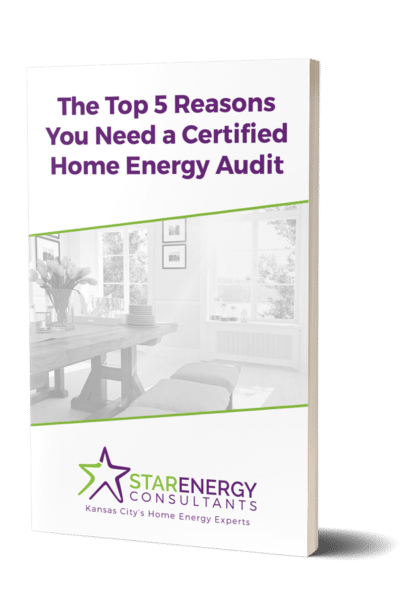 Why You Need A
Home Energy Audit
Download Our FREE Guide To Discover The Top 5 Reasons You Need A Certified Home Energy Audit!