Home Energy Audit Benefits
Once energy deficiencies are documented through our home energy audit, there are many things a home owner can do to increase energy efficiency in their home. Increased energy efficiency can:
Reduce costs for heating, cooling, ventilation and more

Increase real estate value

Have a positive impact on the environment
A properly performing home is a great place for your family to live. A home energy audit is a smart, scientific approach to improving your comfort and energy preservation.
Home Energy Audit Saves You Money
See how a Home Energy Audit from Star Energy Consultants saved an area Kansas City homeowner 30% on their utility bills!
Who We Work With
When you've completed as many Home Energy Audits as we have in the Kansas City area, you figure out who the great contractors are—and who's not so great. We've teamed up with the best and most economical partners to help us. Then, we help you! We're here to help you find whatever you need to make your home just perfect and energy efficient.
We'll guide you in the right direction to help get you any quotes, work or advice that you need! Of course, you have the ability to use any contractor you'd like to use to help complete your project…Or even do it yourself!
We can handle all of the details for you. Our job at Star Energy is to make sure this is a painless and seamless process for you, from start to finish.
When we founded Star Energy Consultants in 2009, we based our company on one word…And it's not the one word you're thinking!
YES, WE'RE ALL ABOUT ENERGY… But the key to our business, what makes us different from the others, is actually the fact that we are Consultants. All we do are Home Energy Audits, and we aren't trying to sell you anything. We aren't really an insulation company or a heating and air company using home energy evaluations as a way to sell you upgrades to your home. Home energy audits is all that we do.
Well, let's not say it's all that we do. We also help to assist in finding you the most skilled, honest and affordable products and services that you're looking for in your home. And we fill out all of the paperwork and all of the forms you'll need to get rebates for your projects. And, we come back after any work you have done to make sure that you got what you paid for and that no safety issues arose during the installation of any upgrades.
Basically, as Consultants, we stand with you throughout the whole process as your advocate and your partner. Helping you and your home to be as safe, energy efficient and comfortable as possible.
MILLION IN REBATES, TAX DEDUCTIONS & ENERGY SAVINGS
CARS REMOVED OFF AREA ROADS IN GREENHOUSE GAS ADMISSIONS
Kind Words from Our Clients
We've had the pleasure of providing many Kansas City homeowners with a Home Energy Audit that resulted in huge savings.
Here's what a few of them had to say about working with us…
Your report is great, very professional, and captures all the points we discussed. We are looking forward to talking to your contractor about having the air sealing work done. Thank you very much for your time and professionalism in your process. We look forward to working with you to complete the overall process.
Ben, I have been meaning to get back with you for several weeks to tell you that I really appreciate the work you did on the survey and, especially, follow-up and the paperwork. As a result, I have received nearly $1900 in rebates. With Christmas coming up, that will be real handy. Again, THANKS for all you did!
Hey Ben, we got all of the rebates! Thank you so much for your help. I am so thankful for all of your help and advice in helping us make our house more energy efficient. This was truly a straight forward process. It is not very often you meet people/companies like yours that truly have your best interest in mind. Thanks again!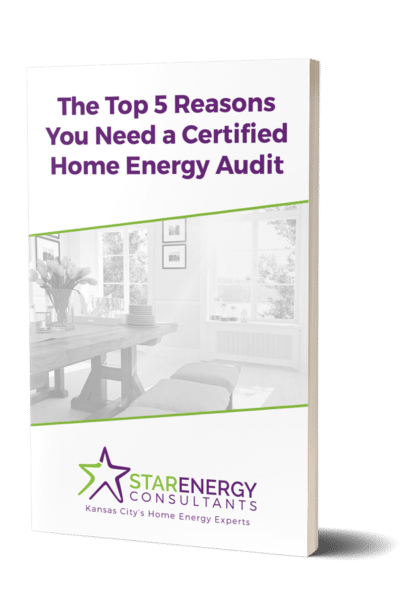 Why You Need A
Home Energy Audit
Download Our FREE Guide To Discover The Top 5 Reasons You Need A Certified Home Energy Audit!